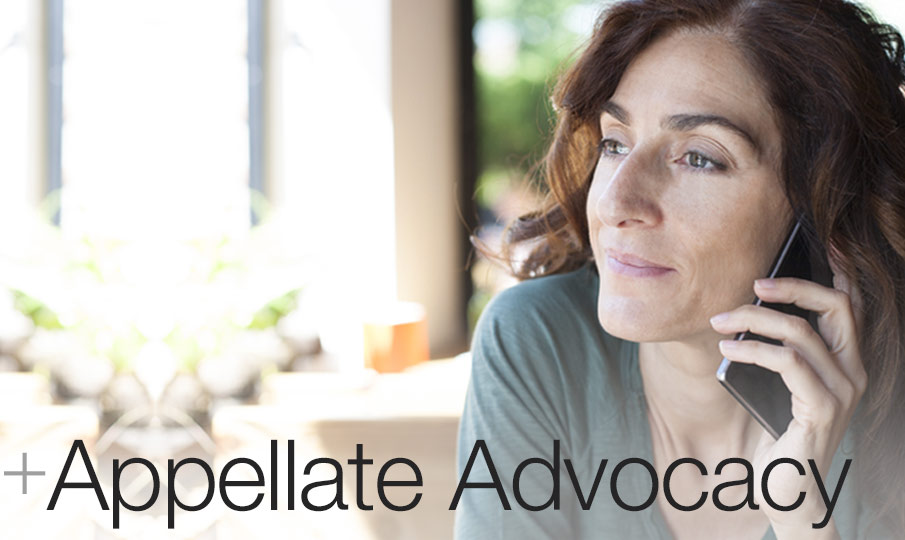 Appeals correct bad decisions and defend good ones
The family and probate court system is meant to be a fair and neutral forum to relieve families entrenched in dispute. A well-functioning court that appropriately applies the law can do just that.
But the harsh reality is that our courts' dockets are full and slow to adapt to evolving laws. There are too many cases and not enough time to decide them. Overburdened courts contribute to the misapplication of laws that should be corrected on appeal.
People who have seen family law or estates litigation through to the end have experienced great pain and loss – often both financial and emotional – regardless of whether they prevailed. They face the permanent loss of assets, income, and sometimes the loss of parental relationships. In probate matters, such as mental health commitment and adult guardianship cases, they are losing freedom itself.
Our appellate practice is built on a strong foundation of legal knowledge, a firm understanding of the long-term effects of decisions, a core belief that Michigan's laws are fair if they are fairly applied, and an unwavering commitment to improving the administration of justice in our court system.
Each case that we participate in will aid in ensuring that our laws are being followed in a rational and just manner, free of bias and discrimination.
If you have experienced a misapplication of laws and your family's rights have been compromised, or if you prevailed at trial and want to protect your favorable outcome,  contact us.
Austin+Koffron practices in the Michigan Court of Appeals and the Michigan Supreme Court, representing both appellants and appellees from counties throughout Michigan.